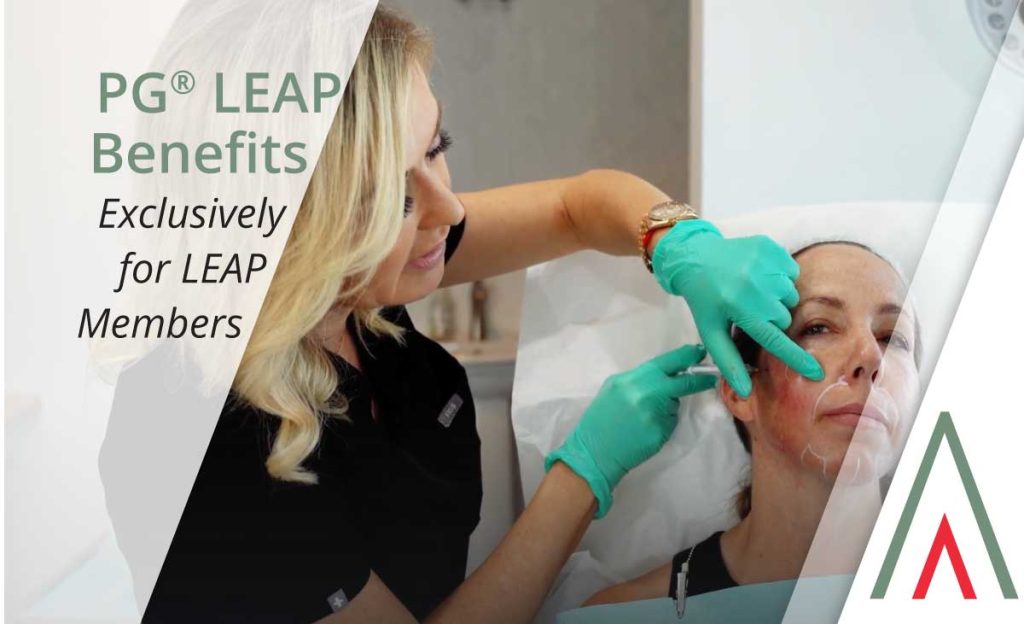 What is Project Glammers® LEAP?
Today's aesthetic market is by far the most competitive marketplace of all medical specialties — choices of providers are numerous, options for procedures are endless, and prices are competitive. To make it, to achieve success that you've always dreamed of, and to get started with creating your own empire, you need to offer a competitive edge.
We are here to help you LEAP forward!  The success of the Project GLAMMERS® brand has always been rooted in artistry, clinical mastery, professionalism, and continuous growth. These same exact principles are what all of our courses are created to deliver. 
PG® LEAP Virtual
Monthly virtual educational seminars 
Annual live demo and hands-on refresher courses for qualified members
PG® LEAP Mentors
Unique mentorship opportunities with our clinical faculty
Direct access to your mentor and community of like-minded LEAP members 
PG® LEAP Boxes  – ***Coming Soon***
Medical supplies made easy
Proprietary procedural kits developed with ease and cost efficiency in mind
PG® LEAP Tools
Annual membership to premier, online educational anatomy resources for qualified members 
Access to the most advanced and comprehensive document bundle in the industry
PG® LEAP Staff – ***Coming Soon***
Staff training programs designed to propel your practice forward
Quarterly virtual training sessions with our own seasoned administrative leaders
Templates for staff training and development
Who should join?
All providers interested in their skill set and learning advanced techniques from the best in the industry
New or existing, low-volume customers improving their clinical skills and refining their technique
Customers interested in hands-on training, group discounts, mentorship and real time clinical support
Segments of practice:
Core and non-core providers
Those already using other collagen stimulants (PLLA, PMMA)
High-volume HA users interested in offering longer term, regenerative instant results
| Tier Level | Pro (Tier 1) | Expert (Tier 2) | Master (Tier 3) |
| --- | --- | --- | --- |
| Semi-annual points** | 15,000 | 30,000 | 60,000 or more |
| Semi-Annual Product Credit*** | 5% | 8% | 10% |
*Points are not transferable across accounts
**Points reset every 6 months
***Product is credited at the list price; Ulthera transducers are excluded; product credit is issues to the account quarterly and released with following order
| | Pro (Tier 1) | Expert (Tier 2) | Master (Tier 3) |
| --- | --- | --- | --- |
| PG® Virtuals | ✔ | ✔ | ✔ |
| PG® Boxes (coming soon) | 5% | 10% | 15% |
| PG® Tools | X | ✔ | ✔ |
| PG® Staff | X | ✔ | ✔ |