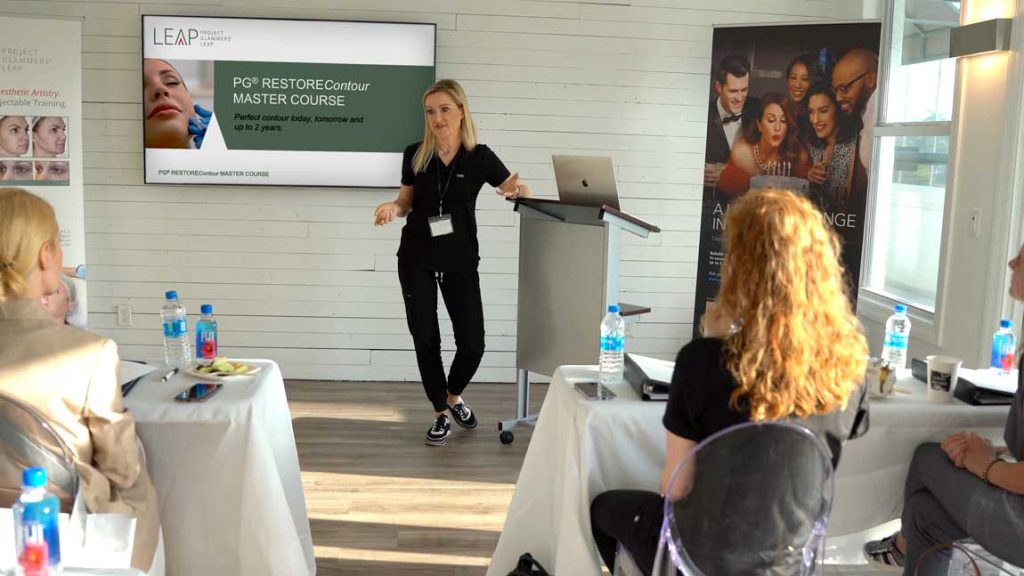 LEADING PRINCIPLE:
When it comes to results that are loved today, tomorrow, and for years to come, aesthetic artistry, communication skills and clinical mastery are inseparable.
Today's aesthetic market is, by far, the most competitive marketplace of all other medical specialties — choices of providers are numerous, options for procedures are endless, and prices are competitive. To make it, to achieve success that you've always dreamed of, and to get started with creating your own empire, you need to offer a competitive edge.
Welcome to Project GLAMMERS® LEAP! Our goal is to allow you to learn in an environment that will not only foster clinical skills, but will also advance your aesthetic vision and your business sense. Think of our courses as much more than just injectable training. It is more of a turn-key instructional program on how to launch or advance your aesthetic career. The goal of our courses is not simply to empower you with the clinical skills you need, but to help you to develop your EDGE and help you gain your WHY while emphasizing the best clinical practices and safety.
The field of aesthetic medicine is very unique—and navigating in somewhat uncharted waters. Never before has there been a field with intimate and indivisible association between science and art. To be able to excel and advance in such a unique environment, you need to be able to interconnect both superb clinical skill and an ability to visualize and ENVISION the results.
The idea of Project GLAMMERS® LEAP came out of years of combined educational expertise in training for both our own associates and hundreds of new injectors. What we discovered over the years was that while basic injectable skills could be mastered by most, what makes one AMAZING is an ability to integrate clinical injection techniques with the competence to evaluate, analyze, and VISUALISE beautification. That is why Project GLAMMERS ® LEAP is more than just a series of lectures on techniques. This is a comprehensive educational program designed to train in a holistic way and put you on a path of long term success.
So what makes Project GLAMMERS® LEAP different? It is our goal for what we want you to take away from our training. Our course will help you:
Develop your visual artistry
Develop/advance your clinical artistry
Develop your business artistry (aka business sense)
While most courses could be taken separately, in order to get the best out of this program, we encourage you to participate in our comprehensive program followed by advanced  courses.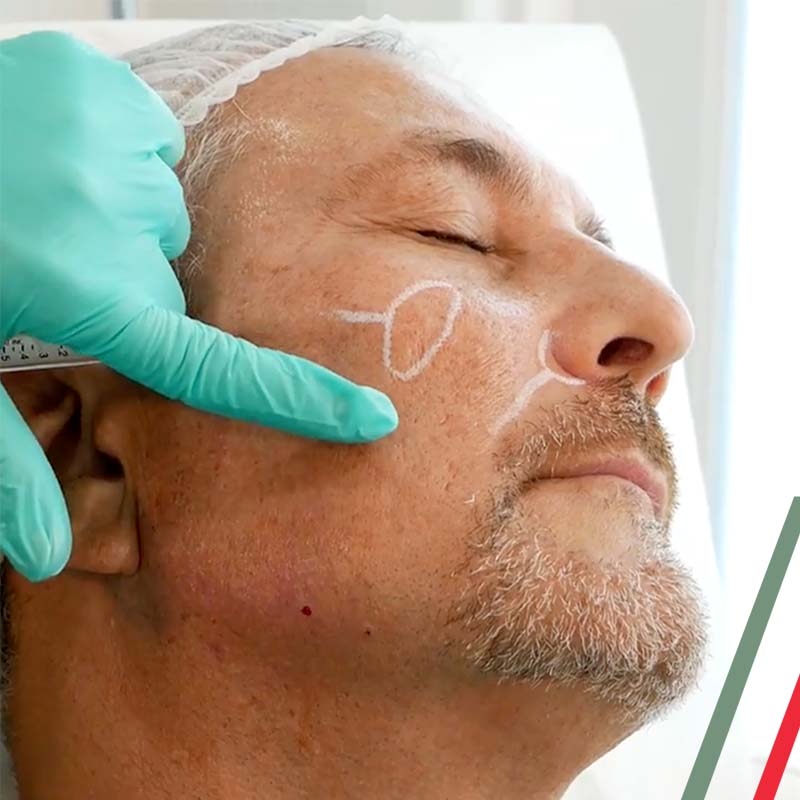 Board-certified oculoplastic surgeon and master injector
Top-tier provider for multiple injectables for 15 years
Leading educator in the field of aesthetics for the past 10 years
Top speaker and member of facial aesthetic faculty for various pharmas for over 10 years
Participant, organizer and chair of multiple live injection courses in front of audiences of up to 300 people
Regular participant in major aesthetic conferences as speaker and moderator
Former president of Cosmetic Surgery Foundation, a 501(c)(3) dedicated to advancing cosmetic surgery safety practices
Author of multiple articles and chapters in peer-reviewed publications
Accolades:
Castle Connolly Top Physician 
Media appearances, mentions and quotes including New York Times,
Wall Street Journal, VH1, Daily Mail, GulfShore Magazine, etc.  
NewBeauty Magazine Advisory Board Member and top contributor
Clinical researcher; currently Principle Investigator in a study involving novel filler indication.

Learn More