Clinical Excellence.
Aesthetic Artistry.

Through Hands-on
Injectable Training.

Clinical Excellence.
Aesthetic Artistry.

Through Hands-on
Injectable Training.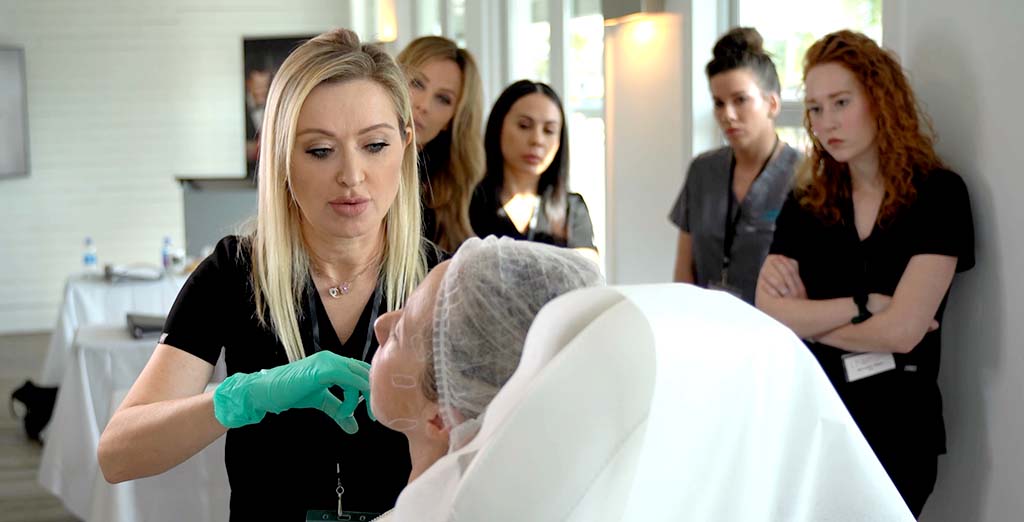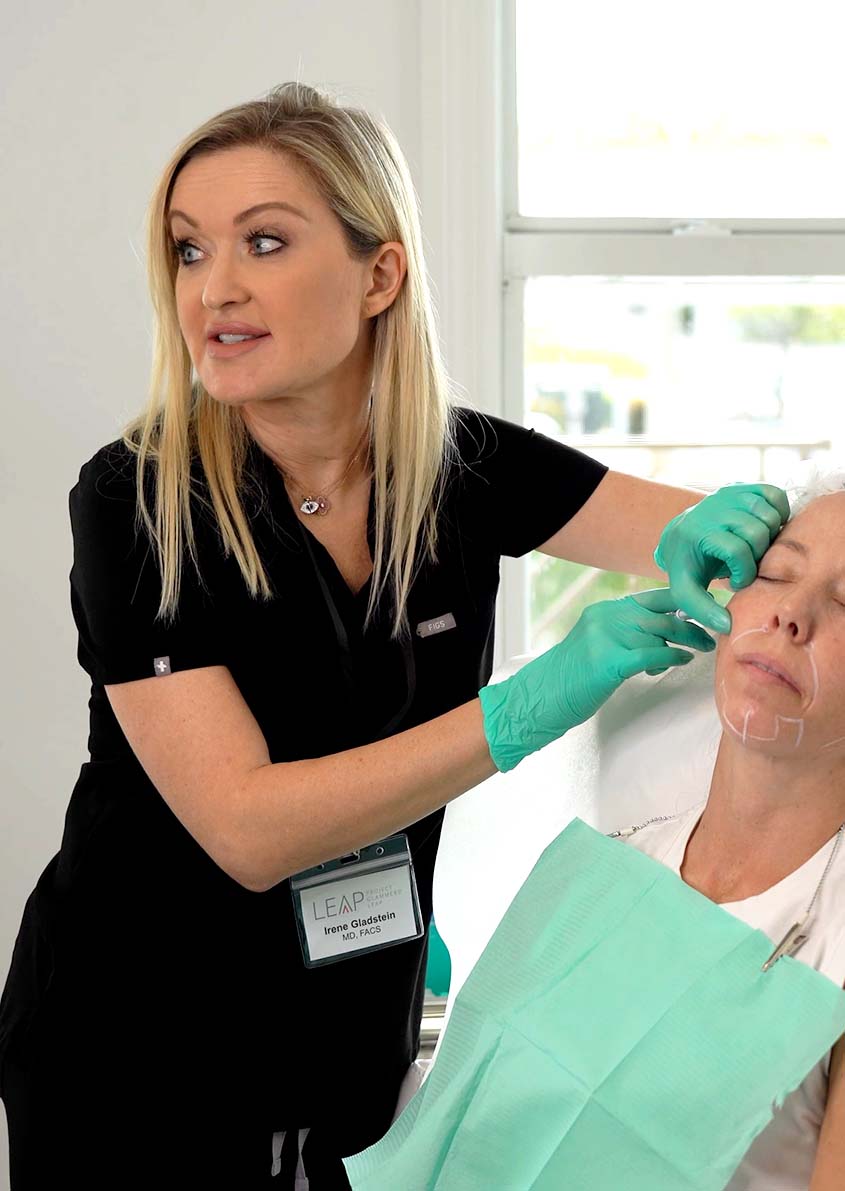 Welcome to Project GLAMMERS® LEAP!
The idea for Project Glammers® LEAP, founded by Oculoplastic Surgeon and Master Injector Irene Gladstein, MD, FACS, is the result of years of combined educational expertise in both training our own associates and hundreds of new injectors on behalf of big pharma. 
What we discovered over the years was that while basic injectable skills could be effectively learned and applied by most, what truly makes someone an amazing aesthetic provider is their ability to integrate clinical knowledge and injection techniques along with the capacity to evaluate, analyze, and visualize desired outcomes. That's why Project Glammers LEAP is much more than just a series of lectures on aesthetic techniques. We offer a comprehensive educational program designed to help you develop an aesthetic eye and train you in a comprehensive, holistic way that puts you on a path of long-term success.
Today's aesthetic market is by far the most competitive marketplace of all the medical specialties. Choices of providers are numerous, options for procedures are seemingly endless, and prices remain competitive. To complicate matters further, never before has there been a field with such an intimate and indivisible association between science and art.
To truly excel in such a unique environment, achieve real success, and put yourself on path to establishing your own aesthetic empire, you need to be able to interconnect both superb clinical skill and the ability to envision the artistic results from individualized treatment plans to satisfy your patients and keep them coming back for years to come.

We invite you to be a part of this comprehensive and incredibly unique training opportunity for medical aesthetic injectables. We can equip you with all the tools you need to help set you and your practice on a path of true success. Click here to enroll and start your journey with us today. Click here to learn more.

The best educational experiences usually involve the opportunity for hands-on learning. That's why models for our courses are essential. If you'd like to be considered, please apply by clicking here. One you've submitted some brief information, we'll be in touch soon to discuss next steps. Click here to learn more.
Irene Gladstein, MD, FACS, is an ophthalmic plastic and reconstructive surgeon by training, a top U.S. injector (and arguably one of the most artistic and prolific ones in the aesthetic space), and founder/medical director of Project Glammers clinics across several states. Dr. Irene was born and raised in Eastern Europe where her love for beauty and her aesthetic sense developed. As a child, she drew and painted constantly to help nurture her creative side. Coming to the U.S. as a teenager proved to be a very challenging experience, but it did not alter Dr. Gladstein's affinity for art or her sharp aesthetic eye. 
Dr. Gladstein received her undergraduate degree from New York University College of Arts and Sciences, where she focused on both pre-medical studies and History of Fine Arts with special interest on the arts of antiquities. She then went on to graduate from NYU School of Medicine and completed her residency at NYU and Manhattan Eye and Ear Hospitals. She then completed her fellowship in Oculoplastic and Reconstructive Surgery and began creating beautiful results in both the operating room and her private practice.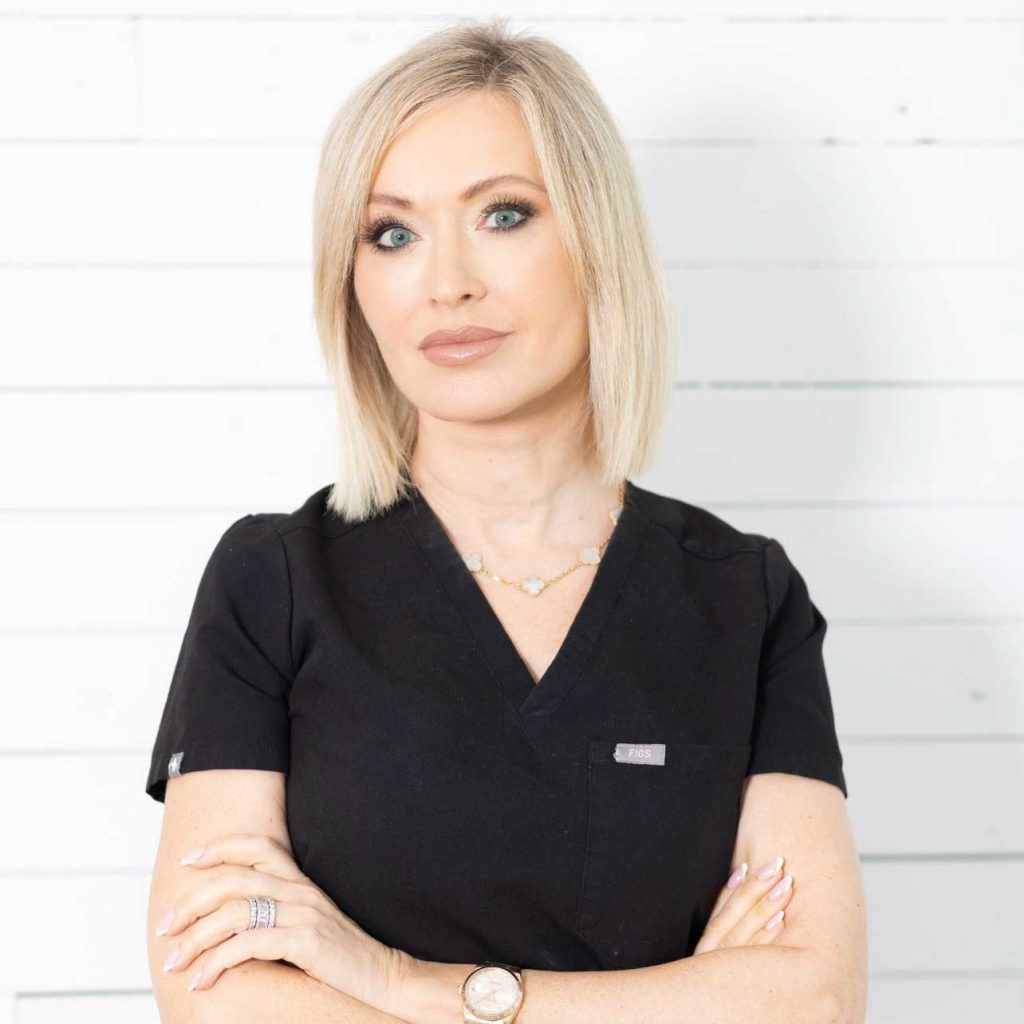 Get News, Updates and Course Info!
If you'd like to be the first to hear about new course schedules, gain access to exclusive booking discounts and complementary educational materials, sign up for our Email Newsletter here! 
By submitting this form, you are consenting to receive marketing emails from: Project Glammers LEAP, 898 5th Avenue South, Ste 204, Naples, Fl 34102, US.