Welcome to Project GLAMMERS® LEAP!
Today's aesthetic market is by far the most competitive marketplace of all the medical specialties — choices of providers are numerous, options for procedures are endless, and prices are competitive. To complicate matters further, never before has there been a field with intimate and indivisible association between science and art.
To excel and advance in such a unique environment, to achieve real success and to put yourself on a path of creating your own aesthetic empire, you need to be able to interconnect both superb clinical skill, an ability to ENVISION the results and treatment plan for success to satisfy and retain patients for years to come.
The idea of Project GLAMMERS® LEAP came out of years of combined educational expertise in both training our own associates and hundreds of new injectors on behalf of big pharma. What we discovered over the years was that while basic injectable skills could be mastered by most, what makes one an AMAZING aesthetic provider is his/her ability to integrate clinical knowledge and injection techniques with an ability to evaluate, analyze, and VISUALISE beaufication. That is why Project GLAMMERS ® LEAP is more than just a series of lectures on techniques. This is a comprehensive educational program designed to develop aesthetic eye and train in a comprehensive, holistic way that puts you on a path of long term success.
Goal Setting
We'll help you stay on target during the process of your advanced training
Expert Coaching
Dr. Irene Gladstein is an ophthalmic plastic and reconstructive surgeon by training, a top US injector
Industy Leading Resources
Our team is educated with the latest trends and techniques to ensure the highest quality training materials
Career Advice
Helping you apply your new training to advance your career or practice
Helping You Find Success With Personalized Training
Project GLAMMERS® Success
The success of Project GLAMMERS® has been rooted in artistry, professionalism, and continuous growth. These same exact principles are what all of our courses are created to deliver. Think of our courses as much more than just injectable training. It is more of a turn-key instructional program on how to launch or advance your aesthetic career. The goal of our courses is not simply to empower you with the clinical skills you need, but to help you to develop your EDGE and help you gain your WHY while emphasizing best clinical practices and safety.
Our holistic and all-encompassing offerings are designed to:
Develop your visualization/aesthetic eye
Our courses are designed to help you visualize and understand the foundation of aesthetics for better planning and execution.
Develop/advance your clinical artistry
With our guidance, you'll learn advanced applications and techniques to help master your artistic skills.
Develop your treatment planning skills
When it comes to success, it's crucial to develop treatment plans for patient success and trust.
Join Our Waiting List
While most courses could be taken separately, in order to get the best out of this program, we encourage you to participate in our comprehensive program followed by advanced add-on courses.
Please stay tuned as we are finalizing the details. To be the first to hear about launch of our programs, get access to booking discounts and sign up for courses, sign up for our waiting list.
Dr. Irene Gladstein
Dr. Irene Gladstein is an ophthalmic plastic and reconstructive surgeon by training, a top US injector (and arguably one of the most artistic and prolific ones in the aesthetic space), and founder/medical director of the branded Project GLAMMERS® clinics across several states. Dr. Irene was born and raised in Eastern Europe where her love for beauty and her aesthetic sense has formed. As a child, she drew and painted endlessly. Coming to US as a teenager proved to be a very challenging experience but did not change Dr. Irene's affinity for art and her sharp aesthetic eye. Living in NYC, allowed for complete emmersion in the artistic world where she would spend countless hours walking the galleries of the Metropolital Museum of Arts.
Dr. Irene received her undergraduate degree from NYU College of Arts and Sciences where she focused on both pre-medical studies and History of Fine Arts with special interest on the arts of antiquities. She then went on to graduate from NYU School of Medicine and completed her residency at NYU and Manhattan Eye and Ear Hospitals. She then completed her fellowship in Oculoplastic and Reconstructive Surgery and went on to create beauty both in the operating room and out in her private practice.
Dr. Irene has been a leading educator and innovator in the field of aesthetics for the past 10 years. Dr. Irene has been the top speaker and member of the faculty for Allergan Facial Aesthetics for over the decade. She has conducted numerous hands-on trainings, round table talks, and virtual seminars. Dr. Irene could be found speaking at a variety of aesthetic conferences educating others on importance of holistic, artistically appealing and anatomy conscious approach to non-invasive facial enhancements. Dr. Irene has been on Castle Connolly lists for years and is part of a prestigious Advisory Board called Brain Trust for the industry staple magazine NewBeauty. She is actively involved in clinical research and is currently the principal investigator for a clinical study involving a novel filler indication. Dr. Irene is an early adapter for a lot of progressive techniques and technologies and curates offerings in her practices with special attention to results, comfort and long term benefit.
She believes that when it comes to results that are loved today, tomorrow, and for years to come, aesthetic artistry and superb clinical skill are inseparable.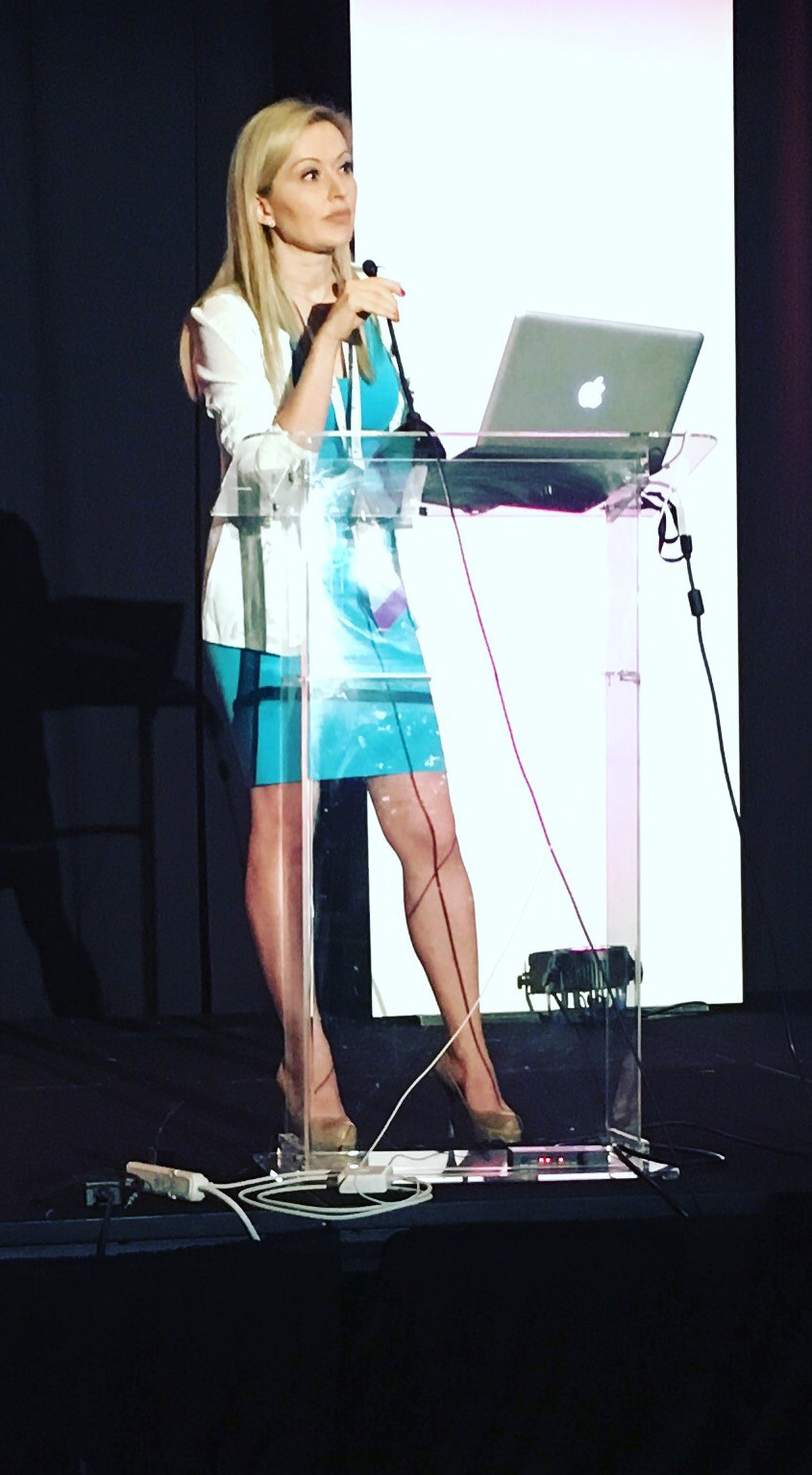 Plan Your Journey
Learn more about Leap from Project GLAMMERS® and how our training can help you achieve better results for your patients.
Choose a Coaching Plan
Choose from one of our expertly designed coaching plans. Our plans include both comprehensive programs or individual add-on courses.
Reach Your Goals
Get ready to advance your skills as you begin your journey to master your aesthetic skills and techniques.