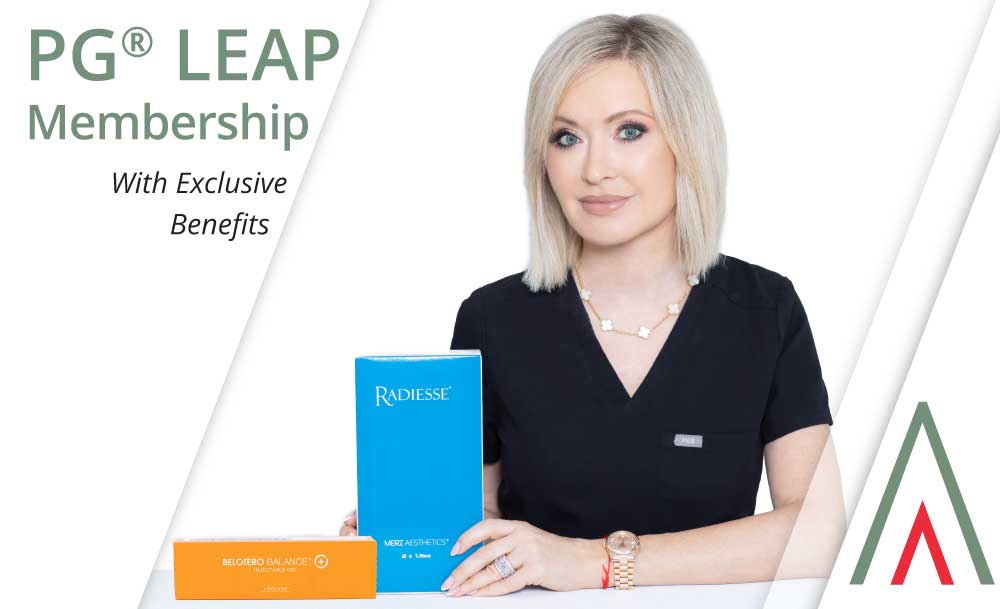 We have all been there—you injected that last lip  of the day and now wondering if it's just a bruise or an occlusion or you have a complicated case to treatment plan for next week and just not sure of the correct game plan. Omg, that anxiety… Don't you just wish you had somebody to lean on at time of need? 
Well, at the beginning my career I certainly did and when I was starting in aesthetics, the educational and mentorship resources were essentially non existent. While the situation has greatly improved and great educational opportunities are now easily accessible, genuine mentorship and non-bias, non-judgmental support has remained hard to find. 
As an oculoplastic surgeon by training and aesthetic injector and educator with over 16 years of experience, I have trained and mentored hundreds of injectors. While backgrounds and skillsets of my trainees often varied, they all shared the same sentiment—a wish for genuine mentorship that allowed them a piece of mind and a friend on the other side of that anxiety ridden text. A piece of mind that bruise is just a bruise, a piece of mind that that dosage is the way to go or a piece of mind that the new patient was treatment planned appropriately. As my students continued to reach out for support and ask questions year after year, the need to create a structured mentorship program had solidified and the idea of Project Glammers LEAP was born.
Our membership is our way of extending a supporting hand to you, our PG LEAP family. Through ongoing virtual and live educational opportunities, through product support and assistance, through business advice and our rich industry connections we fill in the gaps and guide you to a emotionally and financially rewarding aesthetic career.
PG® LEAP Virtual
Monthly virtual educational seminars 
Annual live demo and hands-on refresher courses for qualified members
PG® LEAP Mentors
Unique mentorship opportunities with our clinical faculty
Direct access to your mentor and community of like-minded LEAP members 
PG® LEAP Boxes
Medical supplies made easy
Proprietary procedural kits developed with ease and cost efficiency in mind
PG® LEAP Tools
Annual membership to premier, online educational anatomy resources for qualified members 
Access to the most advanced and comprehensive document bundle in the industry
PG® LEAP Staff – ***Coming Soon***
Staff training programs designed to propel your practice forward
Quarterly virtual training sessions with our own seasoned administrative leaders
Templates for staff training and development
Who Should Join
All providers interested in their skill set and learning advanced techniques from the best in the industry
New or existing customers looking to improve their clinical skills and refine their technique
Customers interested in hands-on training, group discounts, mentorship and real time clinical support
Segments of Practice
Core and non-core providers 
Those already using other collagen stimulants (PLLA, PMMA)
High-volume HA users interested in offering longer term, regenerative instant results
PG® LEAP Loyalty Program
Easy and straightforward
Every 1 dollar spent=1 point*
| Tier Level | Pro (Tier 1) | Expert (Tier 2) | Master (Tier 3) |
| --- | --- | --- | --- |
| Semi-Annual Points** | 15,000 | 30,000 | 60,000 or more |
| Semi-Annual Product Credit*** | 5% | 8% | 10% |
*Points are not transferable across accounts
**Points reset every 6 months
***Product is credited at the list price; Ulthera transducers are excluded; product credit is issued to the account semiannually and released with following order
| | Pro (Tier 1) | Expert (Tier 2) | Master (Tier 3) |
| --- | --- | --- | --- |
| PG® Virtuals | ✔ | ✔ | ✔ |
| PG® Boxes (coming soon) | 5% | 10% | 15% |
| PG® Tools | X | ✔ | ✔ |
| PG® Staff | X | ✔ | ✔ |