Become a Project Glammers LEAP Aesthetic Training Model.
If you've been interested in getting an aesthetic procedure but the price of treatment has held you back, then we may have a great opportunity for you at our Naples, Florida office. You could get the treatment you want at a substantial discount by becoming a model for one of our training courses on injectables.
We regularly offer individuals the opportunity to model for one of our training seminars and generally charge a fraction of the cost. All injectable procedures are performed by medical professionals under the close supervision of medical director and Project Glammers® founder, Irene Gladstein, M.D., F.A.C.S., who has led instructional seminars throughout the country since 2011. We use only FDA-approved products directly from trusted manufacturers.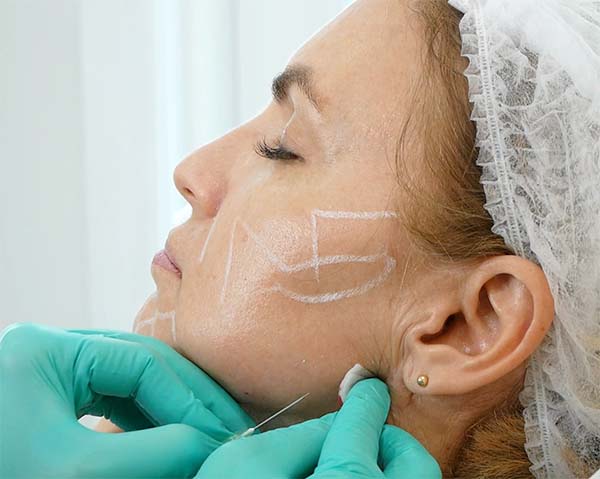 Model Requirements
To be considered, models must be 18 years of age or older, not currently pregnant, breastfeeding, or planning to conceive, and must not be taking any prescription medications that could pose a risk for the procedure, such as certain anticoagulants and antibiotics. The ideal candidates are in generally good health with no underlying medical conditions that could lead to complications.
What To Expect
All treatments for LEAP training are performed at our Naples, Florida office. It is the responsibility of the model for travel and accommodations. 
Upon initial selection, a Project Glammers LEAP instructor will conduct a preliminary virtual consultation and evaluate you for treatment eligibility. During this consultation, the instructor will provide you with everything you need to know about the procedure, what to expect during the actual treatment, aftercare, recovery guidelines, and any potential complications and adverse reactions you may experience. The healthcare provider will then decide eligibility for treatment, retaining the right to refuse treatment if determined appropriate.
Where To Find Us
898 5th Avenue South, Ste 204
Naples, FL 34102
Models are an integral part of our hands-on training philosophy, so we'd love to hear from you! Please submit the information below, and one of our associates will follow up with you to discuss the next steps when a modeling opportunity becomes available. Thanks for your interest!
NOTE: There is a small fee associated with treatments performed at Project Glammers LEAP. All treatments are performed at our Naples, Florida location and it is the responsibility of the patient model for travel, accommodations and other related expenses. Treatments available are ONLY the treatments related to the training for upcoming courses. No other treatments are part of this opportunity. Currently, only Bellafill full facial contouring treatment is available through our training center. Fill out the form below and stay tuned as other treatment options will soon become available.
Project Glammers LEAP, located in Naples, Florida, is a leading comprehensive educational program built to enhance the aesthetic industry through quality training. We feature courses designed to help medical professionals develop an aesthetic eye and train them in a comprehensive, holistic way. With years of combined educational expertise in both training our own associates and hundreds of new injectors on behalf of big pharma, our participants can expect a truly remarkable training experience from start to finish.